Driving Innovative Audio Solutions with Freelancers: Making Noise Disappear at recalm
In a world inundated by noise, recalm strives to enhance quality of life through sustainable noise reduction. With their highly innovative product ANCOR, they are setting new standards in the field of active noise cancellation in open spaces. However, to turn their vision into reality, they needed specialized support.
This is where ElevateX comes into play.
In this success story, you will learn:
The unique story and specialization of recalm


How ElevateX precisely found the right experts for recalm's demanding project


The remarkable results of this dynamic partnership
True Pioneers in Active Noise Reduction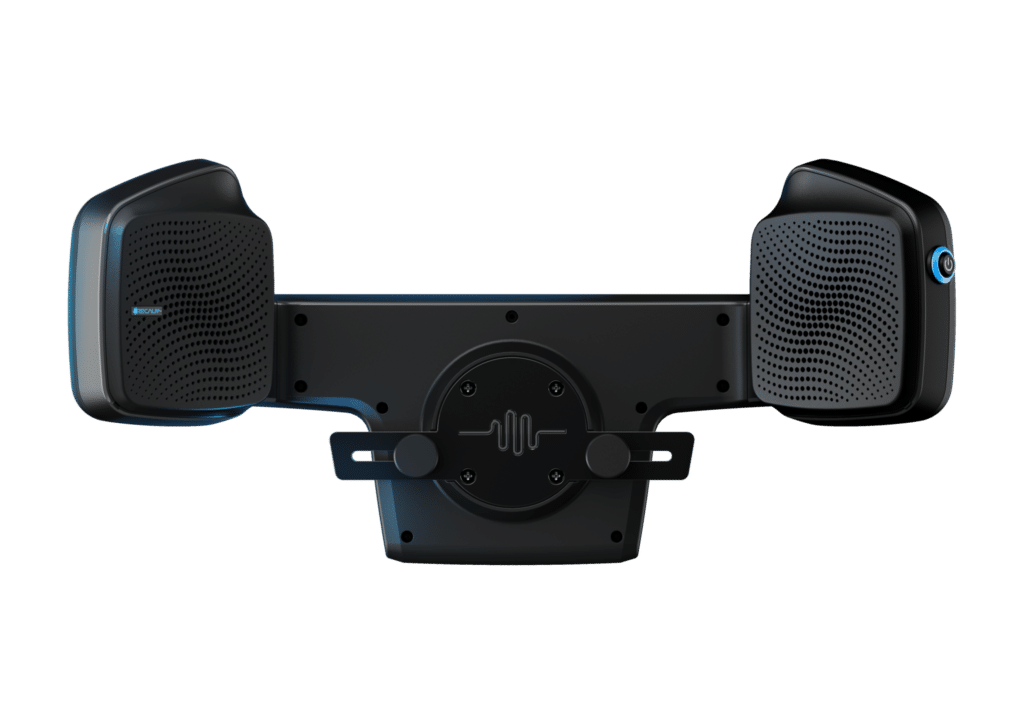 recalm: Specialists for Active Noise Reduction
What originally began as a vision to reduce noise at the push of a button without headphones has evolved into the development of groundbreaking products and technologies. Specializing in Active Noise Cancelling (ANC), they aim not only to reduce everyday noise but also focus on specific applications such as the driver cabins of construction and agricultural machinery. In doing so, they have successfully integrated their first fully functional ANC device into this specialized environment.
But the company's ambitions go even further: In addition to ANC, recalm is developing additional audio features designed to further enhance users' lives. These include dynamic hands-free functionality and entertainment options via Bluetooth and DAB+. Their product portfolio is a constantly growing ecosystem of solutions that also address the emerging need for Road Noise Cancelling (RNC) in the automotive market.
The Starting Point: An Ambitious Goal
recalm has the challenging mission to develop and perfect active noise cancellation for open spaces. Their pursuit of technological excellence, however, demanded highly specialized expertise, particularly in the areas of digital signal processing and embedded systems.
What recalm Needed:
Expertise in Signal Processing: To efficiently utilize their hardware.


Specialized Freelancers: With the necessary skillset to tackle the technical challenges.


Maximum Flexibility and Sustainable Growth: To handle peak workloads efficiently.
At that time, recalm had already developed initial prototypes and received both private and public funding. However, they faced a significant challenge:
Creating an ALSA (Advanced Linux Sound Architecture) class to serve as a standard interface for two sound cards:
BluezALSA: This involved integrating a stereo input and a SCO (Synchronous Connection-Oriented) interface into a Bluetooth mobile interface. Reading and writing audio data had already been tested, and the task was to finalize the software interface.



HWALSA: Here, the goal was to connect internal microphones and amplifier outputs through a custom ALSA sound card.
Since these interfaces operated on different clock systems, expertise in signal processing was required to synchronize the various signal streams via buffers to real-time clock.
Within a tight timeframe, we found highly qualified embedded system engineers for recalm who precisely met the company's requirements.
recalm had already developed prototypes and received funding to create an ALSA class called BluezALSA for Bluetooth sound cards and HWALSA for custom sound cards. The challenge was to synchronize these interfaces on different clock systems, requiring signal processing expertise.
Through the successful collaboration with ElevateX, recalm was able to enhance its algorithm performance, resulting in an accelerated time-to-market while also reducing costs through the targeted utilization of specialized freelancers. These improvements led to increased product quality and higher customer satisfaction.
The Solution: ElevateX Provides Specialists On Demand
ElevateX was exactly the partner recalm needed to achieve its ambitious goals in the audio technology industry. We not only brought our specialized network of freelancers into play but also our expertise in quickly and precisely connecting professionals. Within a tight timeframe, we found highly qualified embedded system engineers for recalm who precisely matched the company's requirements.
The results: A quantum leap in noise reduction technology.
Comprehensive Optimization of Core Algorithms, Resulting in a Significant Acceleration of Time-to-Market Metrics.
Strategic Deployment of Highly-Specialized Freelancers, Contributing to Substantial Cost Efficiencies and Operational Leverage
Amplification of Product Quality Standards, Leading to a Measurable Uptick in Overall Customer Satisfaction and Retention Rates.
"As a young company, we were in a transitional phase. We had to rapidly expand the product with a wide range of functions to meet the increasing customer demands. It was only through the competent support of ElevateX that we were able to quickly find experts who executed a targeted implementation."
Learn how ElevateX can help to make your company's efforts count.